Verdant countryside, world class wines, truffles & olive oil
 ". . . my grandfather was born in Italy, my father in Yugoslavia and I in Croatia – all in the same house" 
Istria is a living representation of Croatia's ping-pong history and relationship with Western Europe.  Its long history is intertwined with Italy, beginning with the conquering of Istria by the Romans in 178 BC and ending with the division of Trieste & Istria after World War II in 1947.  It is here that you can best witness the influences of  Rome,  the Austro-Hungarian empire, Venice and Italy in the architecture and flavors of Istria.
The spectacular light, sprawling landscapes, fusion of traditional and new cuisine & notable indigenous wines distinguish Istria. The old world charm, bucolic villages, raw port towns, picturesque seaside promenades & casual tempo make it a uniquely Croatian experience.
For more inspiration:  Highlights of Istria
Where Eastern meets Western Europe
While Dubrovnik was heavily influenced by the east, Istria, in the far north between continental Croatia, Slovenia and Italy, turned towards the west.  Like the rest of Croatia, Istria has been annexed by the Romans,  Venetians, Astro-Hungarian empire and most influentially,  Italy.  Istria was even occupied by Napoleon until he gave it (along with Dalmatia) to the Austrians, who ruled for 100 years.  Austria then passed on its rule to the Italians until after World War II, when Istria was annexed to Yugoslavia.
Driving along the southeast coast of Istria you get a strong feeling of Vienna.  The graceful architecture, promenades and cafes of Opatija, Icici & Lovran transport you to a time gone by, where the aristocracy frequented traditional health spas, built mansions along the seafront and lived "en famille" at the luxurious hotels.
Further west in Rovinj, Pula, Porec and all along the coast, the Austrian grandeur gives way to charming villas, colorful waterfront tableaus & towns strongly reminiscent of Tuscany. Several UNESCO sites preserve the original buildings and culture – Pula even boasts the best preserved Coliseum outside Italy  (built between 27BC and 68AD).  Rovinj contends as one of the most charming towns in Croatia with pastel houses built straight up out of the azure sea, sailing yachts dotting the horizon, narrow cobbled lanes, street artists and polished stone seaside promenade.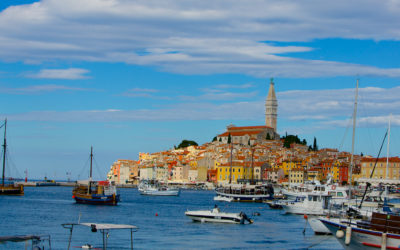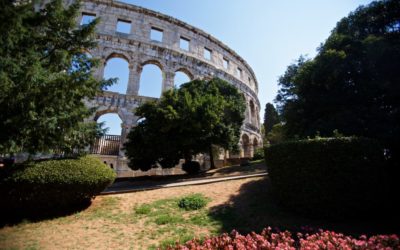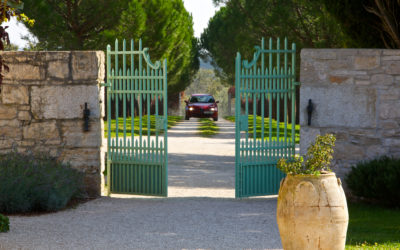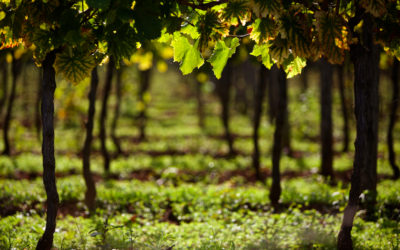 Istrian Cuisine & Wines
Istria stands up to world traditions when it comes to cuisine and wines.  The local cuisine reflects the history, geography and climate of the Peninsula, creating a unique flavor of  indigenous plants, aromatic spices, seasonal vegetables, seafood, and olive oil.    The Istrians are inventive with their cuisine, which is a blend of local, Italian and German influences, with  meat, wild game, truffles, fresh fish  and pastas seasoned with local herbs and vegetables.  Hearty vegetable soup known as maneštra, sheep's cheese, Istrian pršut (prosciutto) and  traditional Istrian pastries compliment most meals. The famous Istrian supa with red wine, olive oil, salt, pepper and toasted white bread  is reminiscent of local Tuscan farmers soups.
And of course Istria is internationally recognized for its wines and its truffles.  Attesting to the importance of truffles, there are dozens of small restaurants and trattorias scattered across the "truffle zone", where you can taste delicious Istrian black and white truffle specialties matched with local wines.  Many local restaurants offer seasonal truffle menus.
Istria is best known for its indigenous Malvazija white and Teran red varietals.  While Merlot is also a long-standing tradition in Istria, today we are also seeing great Cabernet Sauvignons, Chardonnays and Cabernet Franc along with interesting Orange wines and a few refreshing sparkling wines.
Hilltowns of Istria
Inland, the medieval hill towns of Motovun, Mrgani (Morgan), and the artist colony, Groznjan, are surrounded by vineyards, truffle forests, olive orchards, citrus groves and essential herbs.  The wines and cuisine of Istria are worthy of its reputation and the vineyards of master vintners open for your discovery.  Wonderful restaurants and family konobas scattered all along the coast and villages serve traditional specialties made with local truffles, fresh fish, venison, wild board, local fruits and vegetables seasoned with local herbs.   And of course along with a wide variety of well established regional wines, restaurateurs also serve their own home produced wines, well worth trying.
The traditional health spas, hot springs and therapeutic cures live on throughout Istria.  Whether you prefer a distinctly old world experience or modern and luxurious spa, there are many to choose from.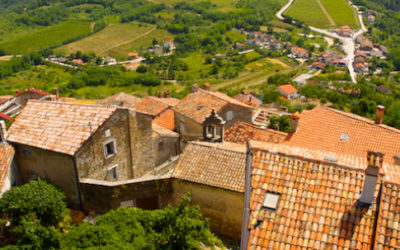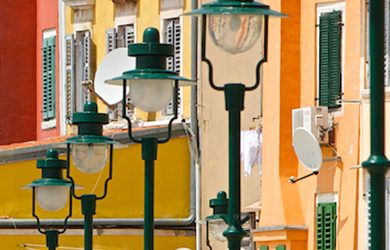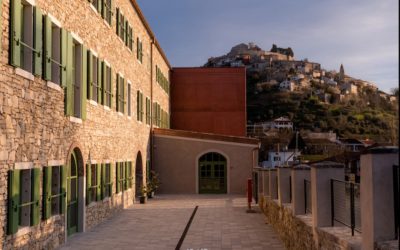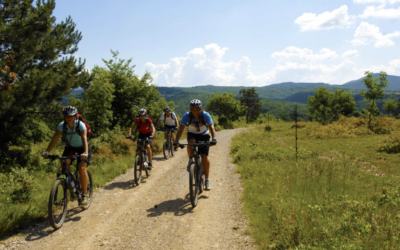 AE FAVORITES
Some of our favorite Istrian Experiences from all of your AE Crew:
Evening in Rovinj with sunset dinner at La Puntulina
Wander the streets of Motovun with lunch at Rozanich Winery overlooking the vineyards in the Mirna valley
Wine Tasting at AE Select wineries
Bike the Parenzana Trail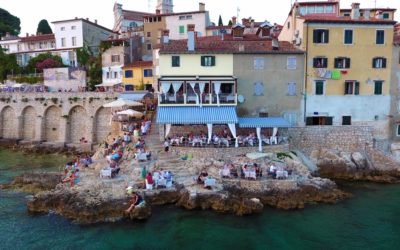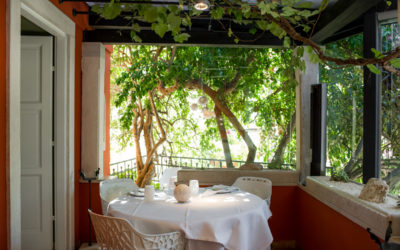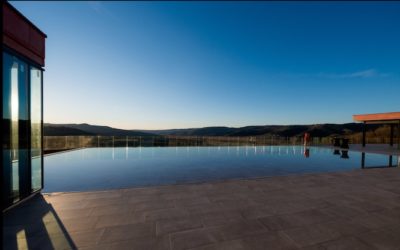 Restaurant & Winery Recommendations
Istrian cuisine is a delicate balance between Italian, Mediterranean, native Istrian and continental Croatian influences. Its unique location and terrain contribute to its distinct flavors and unique dishes – local truffles and olive oils are always on the menu.   Fresh fish from the coast, native herbs from the interior, world class wines from throughout the region, fresh citrus, native olive oils, farm fresh produce from local markets and wild game such as boar and duck give the new generation of chefs plenty of ingredients to create traditional dishes with a creative twist.
Among the many restaurants & family "konobas" scattered along the Istrian hills and seaside, the following restaurants are a good place to begin your exploration:
La Puntulina Restaurant & Wine Bar in Rovinj | One of our favorites in Croatia. Inspired by the surroundings and culture of Rovinj, La Puntulina, showcases the spirit of the Italian influences in the breathtaking coast overlooking the Adriatic Sea.
Meneghetti Wine Estate near Bale | Renovated classic istrian "ranch" famous for its organic wines with indigenous and international varietals. One of our favorite experiences & wines – for the ambiance, the great food and the consistent quality.
Mondo Restaurant in Motovun | Michelin Star restaurant with pretty outdoor terrace.
Roxanich Wine estate in Motovun | Overlooking the spectacular scenery of the Mirna river valley. Owner Mladen is a leader in the Croatian wine renaissance, with a passion for making organic wines and applying his international knowledge to fine wine making in the most beautiful wine region in Croatia.
For more restaurants and wineries on Brac, visit: Restaurants & Wineries in our Guest Only Resources