It's not just what we do . . . it's how we do it
Experience the AE Difference . . . choose your style . . . your interests . . . your pace
We are constantly seeking new ideas, insights, activities and destinations to bring you unusual and inspiring experiences.
Mix and match experiences with your special interests . . . include private driver, a few days sailing or a motorcycle tour.  Let us do the rest.
Start with an AE inspirational itinerary
Enrich with AE Select Experiences – tell us your passion or discover a new one – cultural, historic, wine & cuisine, active, art, local crafts, photography
Add personal touches with suggestions from your local AE Experience Architect
All of our ExperienceMakers are local insiders, who know the off-the-beaten-path experiences, great hotels, yachts, guides & activities.
Our promise:  You will return home with a new perspective, lingering impression of the region's eclectic culture & natural beauty and fond memories of new friends met along the way.
You tell us how you like to travel, choose your support level and let us create your trip-of-a-lifetime
Unlimited phone consultations until your trip is complete and perfect
Complete custom itinerary with a variety of recommendations to choose from
Access to AE exclusive Guests Only information and resources
Reliable local information
Local host available 24 x 7
Concierge service to make restaurant reservations and arrange spontaneous activities
Important local information, such as English speaking medical assistance
Match your level of service with your travel style with our Personal Touch Support Options
Because our trips are completely custom and private, you can choose the support level you prefer through our Personal Touch Support options:
Self-Guided
Gives you the freedom to explore on your own, pace your days and discover adventure.  All with the assurance that you have the same AE select itinerary planning, local connections,accomodations, guides, skippers, activities and tours.  AE Concierge/host available by phone 24×7 before and during your trip.
Locally-Guided
These trips are the perfect middle ground between self-guided and private ExperienceMaker. Your local guides provide insider information, advice, guidance and local knowledge.  Your guides will change from region to region and coordinate all of your itinerary, activities, tours transfers and hotels.  You will be supported with a smooth transition and are never left without a touchstone.  AE Concierge/host available by phone 24×7 before and during your trip.
Full-Time ExperienceMaker
This choice provides you with a single, knowledgable, local AE ExperienceMaker/host/Concierge, who will be with you throughout your trip. Your ExperienceMaker will coordinate your itinerary, advise you each day on your choices, plan any requested changes and smooth the way for hotels, activities, guides, drivers, skippers, transfers for a seamless Adriatic Experience.  You will still have great local guides and experts at each destination with time to explore on your own at will.
Custom Itinerary - - - Select Experiences - - - Personal Touches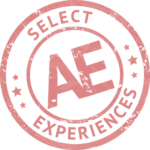 AE Select Experiences . . .Top Picks
discover the remarkable and the hidden, the sparkle in the everyday
. . . include your choice of inspiring experiences in your custom itinerary