Discover the allure and exhilarating sailing of the Adriatic islands
Explore the Adriatic islands from the Split Archipelago to Montenegro.  Immerse yourself in the seafaring lifestyle, fresh cuisine, unspoiled villages, lively nightlife, romantic moonscapes, water fun & sun.
Our local guides and sailing crews know the secrets of the Adriatic Coast and make sure guest have plenty of time for sea, nature, village life, Dalmatian cuisine and wines, and local color.
Travel by private sailing Catamaran, local Catamaran ferry or private motor yacht.
On private sails, you'll sail to a new island destination each day. Each evening you'll moor in a different secluded bay, sleepy village or lively harbor.
From novice sailers to experienced seafarers, the Adriatic has it all and we have the variety of yachts and skippers to make your experience unique.
For travel by local Catamaran ferry, stay in boutique heritage hotels, classic 5 star hotels or beachside resorts.
Unspoiled islands, hotspots, romantic bays
Island hop from Split, through the Split Archipelago and Elafiti Islands to Dubrovnik.   For the adventurous, continue to beautiful Montenegro.
Tour chic Hvar town & fortress
Walk in the footsteps of time in historic Korucula
Visit timeless Brac island stone masons or bike the backroads through the olive orchards & vineyards
Navigate the  myriad inlets & waterways of the Pakleni islands, where pirates hid from pursuers . . .
Hike in magical Mljet National Park, Odysseus' island of the sirens
Swim in quiet bays, visit small villages and seaside restaurants.
Kayak around the fortress walls of Dubrovnik or secluded bays in Hvar, Brac and Korcula islands
Meet the vintners leading the Croatian Wine Renaissance in private wine tastings & pairings
Island hiking, biking & kayaking
Explore Kotor Bay, surrounded by 1,000 m mountains towering over the bay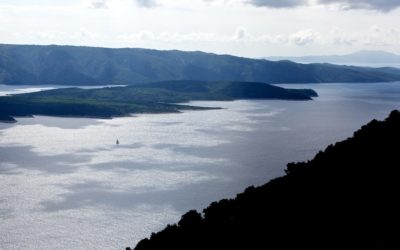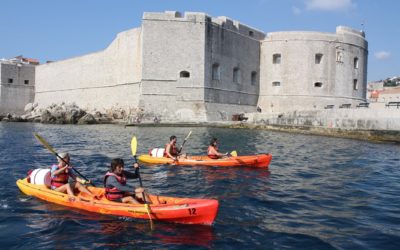 Customize your sail
Choose your route through the Split Archipelago, Elefiti Islands & Bays of Montenegro
Choose your style – private sailing catamaran, private motor yacht or local catamaran ferry
Add private cultural and active experiences along the way
Explore remote islands
Immerse yourself with a flexible itinerary – take time to linger or enjoy exhilarating sailing – your skipper will advise you of choices each day
Best yachts - best crews - best itineraries
All our yachts are private, finely finished, fully crewed and well provisioned.
Our expert skippers, cooks and crews work all over the world with us to deliver a premier, safe and unique sailing experience. They know the Adriatic islands, people and destinations intimately and love to share their deep heritage with you.
Our world class yachts are new and the best maintained in Croatia:

Sleek monohulls
Spacious Catamarans
Elegant motor yachts
Family sports packs with SUPs, Donuts, Snorkel gear and more