Follow in the footsteps of history from Venice to Dubrovnik
Immerse yourself in the rich culture and sailing traditions of the Venetians, following the trail of the ancient Greek and Roman voyagers.  Begin your journey in romantic Venice, meander the Istrian coast from italy to Montenegro . . .
Discover coastal islands, unspoiled villages & boutique wineries. Visit ancient monasteries, medieval walled towns, UNESCO historical sites.
On this historical journey, you'll discover 2,000 years of living history and why Croatia is such a fascinating country – the predominant corridor between the riches of the east (Byzantium) and the western trading empire (Venice).
Culture - History - Nature - Sun & Sea
Follow the trade routes between Venice and Dubrovnik:

Ancient walled cities – Dubrovnik, Korcula, Hvar, Split, Rovinj, Pula
Hidden bays and coves where pirates hid
Ancient Greek, Roman and Illyrian settlements
Hilltop villages where islanders fought off the pirates
Medieval trading centers

Stunning  National Parks like Plitivice & Mljet, said to be Odysseus' island of the sirens
Flexible, mix and match itinerary designed specifically for your interests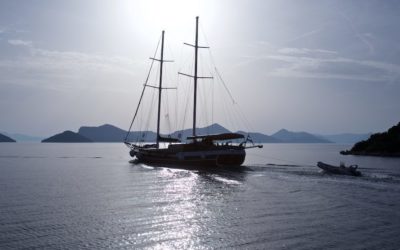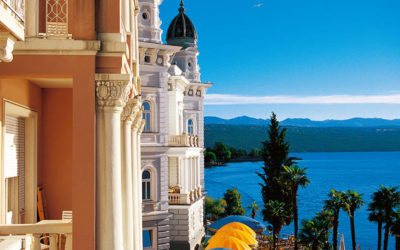 Land and sea Odyssey highlights
Private Crew, Drivers & Guides
Sail aboard a private Sailing Catamaran (4 to 6 cabins), large Gulet (6 to 10 cabins) or small curise ship (10 to 18 cabins) with experienced AE skipper & crew
Private wine & cuisine pairings at wineries, restaurants & on board
Local olive oil tastings and samplings of regional specialties
Chef's table gourmet dinners with select Croatian wine pairings and local specialties
Nature hikes from the Alps to the islands
Explore unspoiled islands and the byways of Illyria
Wine & cuisine
Your journey includes private culture and wine tours & tastings, private chef's table & wine pairings with leading European chef's, some hidden away in tiny bays and villages.  You'll experience:
Fresh & creative cuisine of Dalmatia
Influences of Italian cuisine on Istrian tradition
Indigenous wines from Istria to Dalmatia
Generous hospitality of local people
Meet local chefs across the region
Enjoy conversations with vintners leading the region into a wine renaissance