Experience the allure and natural beauty of Slovenia
Slovenia is a tiny country with stunning scenery, medieval architecture, cafe culture and one of the most charming capitals in Europe . . .
Ljubljana is the romantic capital with riverside wine bars, centuries-old cobbled streets and baroque architecture. The countryside is dotted with small villages, castles, and gorgeous lake region at the foot of the Slovenian Alps.
Known for its commitment to preserving the environment, active lifestyle, castles, hiking, biking & great motorcycle riding, Slovenia sits on the norther border of Croatia and Itlay.  The people are friendly and natural and love to share their country.
Land of nature, culture & castles
You will never run out of ways to immerse yourself in the beauty and charm of Slovenia from the alps to the lakes to the sea:
Soak up the of charm of old European style in Ljubljana
Discover the Lake Region – Lake Bled & Bohinj are the most well known lakes nestled under the majestic Julian Alps of Slovenia
Tour the castles, villages & ancient settlements dating back to the first century BC
Learn why Slovenian wine is famous . . .
Wander the Karst region – caves, limestone terrain, Slovenian wines – all compelling reasons to visit
Visit Lipica Stud Farm – home to the famous Lipizan horses of Vienna
Explore the Slovenian coast – Koper, Izola & Piran
Rafting, hiking & biking the villlage, valleys and highlands
Hike the Julien Alps, coastal Slovenia, Lakes District and Karst region
Go Hot Air Balloonig in the Lake District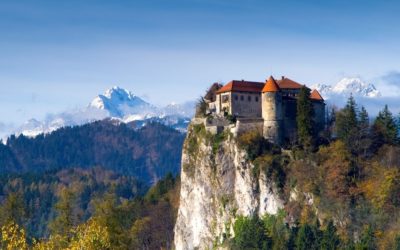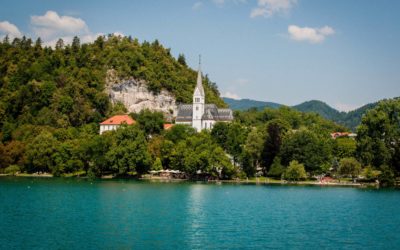 Hike the lake and Alpine regions
Slovenia is a country of hikers and walking routes with 10,000 kilometres of market trails for all abilities criss-crossing the country.
Hike for a few hours or up to 10 days in the Slovenian Lakes & Alpine regions.  Some great hiking areas for all levels of expertise and activity from leisurely to expert:
Lake Bled & Bohinj
Slovenian Alps
Soca Valley
Mostnica Gorge
Vintgar Gorge
Sivica & Black Lake
Lubenice
Discover Slovenian wines
With a wine tradition stretching back to the 16th century,Slovenia is well known for its wines (both whites and reds), claiming 5 distinction regions.  The most prevalent white indigenous varietals are laški rizling and Malvazija.  The most prevalent red indigenous varietals are refošk and teran.
Enjoy comparing Slovenian & Croatian Malvazijas and Terans.  More recently,  international wines are being produced including chardonnay, sauvignon, sivi and beli pinot as well as cabernet sauvignon and merlot.Goriška Brda Wine country with beautiful, unspoiled villages, rolling hills, orchards & vineyards, is right on the border of Slovenia & Italy . . .
Visit producers small and large such as Simčič Family Winery, Kabaj, Klet Brda &  Movia Estate with a focus on indigenous varietals.The wine-growing region of Primorska is renowned for strong, dry wines. In the Brda Hills, directly on the border with Italy, Slovenian wine-makers produce white wines, such as Rebula, Chardonnay, Sauvignon, Pinot Blanc and Pinot Gris, and red wines, such as Merlot and Cabernet Sauvignon.