Experience Slovenia from the Majestic Alps to the Karst Valleys
Slovenia is a country of hikers and walking routes with 10,000 kilometres of marked trails for all abilities criss-crossing the country . . .
Spend your days hiking, meeting local characters and exploring the Slovenian Lakes, Alpine regions & villages . You will have a private guide/driver throughout  your adventure with local guides and experiences along the way.
Customize your hike with desired daily mileage and challenge level.
Your trip is designed to be flexible, so you can stop along the way when you see something that interests you, linger a bit longer when you want and skip forward if you are antsy to keep moving.  Your guide will make recommendations  for places of interest, small restaurants and out of the way experiences.
Immerse yourself
Experience Slovenia like a native – the spectacular scenery, the Alpine challenges, deep gorges, mountain passes, remote lakes, charming villages, limestone plateaus, expansive karst landscapes & dense forests – Slovnia is a hiker's dream .
Some of our favorite hikes:
Julian Alps
Mt. Vogel
Glacial Lakes Bohinj & Bled
Planina Jezero
Mount Triglav National Park
isonzo Valley Trails
Vrsic Pass
Kranjska Gora
Soca Valley
Extend your journey to neighboring Croatia with fantastic hikes in Istria, National Parks & the Adriatic islands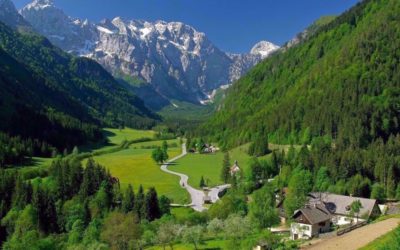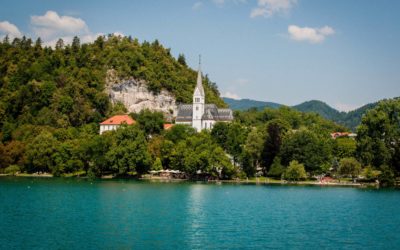 Customize your adventure
Custromize your adventure for your style & pace:
Stay in mountain huts, lakeside boutique hotels, luxurious mountain retreats
Soak up local traditions and culture:

Slovenia cuisine and wines
Hot air ballooning
Meet local herdsmen, bee keepers and truffle hunters
Traditional arts & crafts
Historical sites

Add Kayaking to your adventure
Visit castles dotted throughout the land
Experience the AE Difference
Our unforgettable Slovenian walking and hiking adventures let you enjoy the experience while we take care of all the details:
Great trails and daily routes
Experienced and passionate local guides
Flexible itineraries so you can enjoy the journey, explore at your own pace and leave room for spontaneous adventures
Great food and accommodation
Cultural experiences to match your interests
Safe and secure