Discover the power of the Olive Oil then and now
Croatian is among the best producers of olive oil in Europe with quality ratings rivaling Italy, Spain and Greece.
A valuable commodity throughout the ages, Olive oil is still highly valuable in barter, to signify wealth, heal all manner of ailments and a secret to long life. Olive Oil production on the islands goes back over 2000 years to the Greeks.
The Greeks and the Romans used olive oil as food, soap, lotion, fuel for lamps and furnaces, a base for perfumes, and a cure for heart ailments, stomach aches, hair loss, and excessive perspiration. They also considered it a sacred substance; cult statues, like the effigy of Zeus at Olympia, were rubbed regularly with oil. People who bathed or exercised in Greek gymnasiums anointed their bodies as well, using oils that were scented with pressed flowers and roots.
Belief in the sacred, health-giving properties of olive oil continued in Judaism, Christianity, and Islam. "Christ" is from the Greek christos, meaning "the anointed one"—anointed with olive oil.
The legends of the oil persists on the Adriatic islands and in Istria to this day. Islanders still offer olive oil in trade and as a valuable gift on special occasions.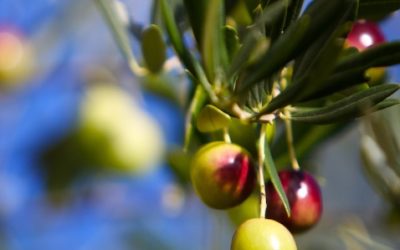 The art & economics of perfect olive oil
Learn the secrets of how to the best produce olive oil with local award-winning producers on Brac, Hvar and Istria
Learn everything about olive oil production:

the history and importance of olive oil to island economy
orchard management
chemistry
picking & processing techniques
press vs centrifuge methods
economics & certification requirements

Visit presses across the island from ancient donkey-powered press, to age old village presses to modern centrifuge (October & November)
Help with the olive harvest in October & November