Great rides, exciting sail, diverse routes
Your ride takes you from the charming capital of Slovenia, through the Lake District and Slovenian Alps, across the hill towns of Istria, along the coast to Split, the heart of Dalmatia.
Board your private sailing Catamaran in Split for your through the Split Archipelago and Elafiti islands to iconic Dubrovnik. Stop to explore the islands along the way.
You'll experience a wide range of rides, some of the best sailing in the world, cultural & local experiences and great cuisine.
This ride is for all level of riders with winding mountain roads, breathtaking coastal hiway and backroads.  All roads are paved, safe and well maintained. Your private sailing catamaran has all ensuite cabins, English speaking skipper and cook.
Choose from our premium motorcycles, travel with expert local guides in fully supported tour with great accommodations, excellent local cuisine, cultural activities.
Alpine, hill country & coastal rides
Start your tour in beautiful Slovenia, winding your way through the Lake District and Slovenian Alps
Wander across the rolling hills of Istria, the Tuscany of Croatia
Follow the coastal road from Istria to Split
Island hop from Split to Dubrovnik by private Catamaran
Option to extend your tour along coastal Montenegro, through the backroads of Bosnia & Herzegovina to Zagreb, the old world capital of Croatia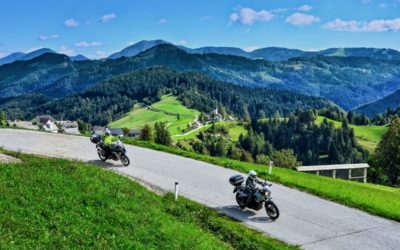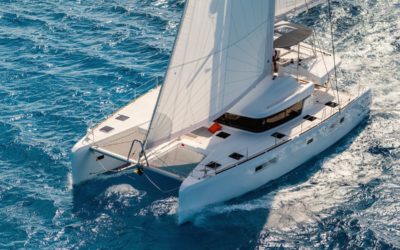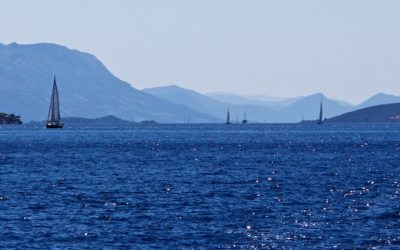 Island Hop from Split to Dubrovnik
Sail to a new destination each day – stay in a different lively harbor, full service marina, village town quay or on anchor in one of the myriad remote bays each night.  Exhilarating sailing for the novice or experienced sailor. Along the way you'll:
Experience the islands, unspoiled villages, nature and active sailing
Enjoy the Croatian renaissance in wine & cuisine in hidden seaside restaurants, famous island hot spots and onboard with your own Dalmatian cook
Witness the tumultuous history of Croatia with all its influences and legends from Venice to the Ottoman empire, Marko Polo, Genghis Khan & Odysseus
Sail the stunning beauty of the Split archipelago and Elafiti islands
Enjoy hiking, kayaking & biking along the way
Experience Island life:
Brac island, known for its stone, wine, unspoiled villages, clear sea & sailing
Hvar island, destination of the glitterati, yachting & lovely villages (the other side of Hvar)
Lastovo island, remote, pretty and untouched
Vis island, known as the Capri of the Adriatic
Korcula, one of the oldest and best preserved walled cities in Europe, birthplace to Marko Polo
Choose your favorite Bike
Range of BMW GSs, RTs & GTs
Harley Davidson Road King
Ducati Multistrada
Ask us about your favorite bike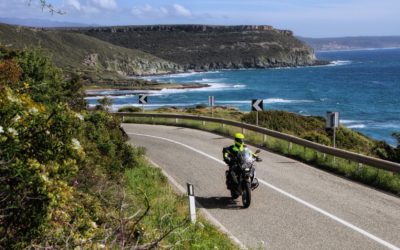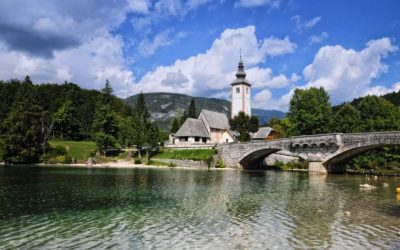 Choose your style
Customize your journey for your style, your pace, your interests:
Your Style:

Village stays
Boutique hotels
5 Star luxury

Your Pace:

2 to 6 hours per day riding

Your Interests:

History & Architecture
Art & Culture
Cuisine & Wine
Active (hiking, kayaking, sailing)