Slow down and explore the Kornati Islands - a sailor's paradise
Slow down and wander the Kornati with a flexible itinerary that allows you to experience the moment.
The striking Kornati Islands are more rugged and uninhabited compared to the islands of the Split Archipelago – a chance for adventure with breathtaking sunsets, eerie natural beauty, thousands of hidden coves & bays and crystal clear waters.
And of course excellent cuisine & wine at restaurants and timeless family konobas tucked away in unlikely places.
George Bernard Shaw captures the feeling of the Kornati:
"On the last day of Creation God desired to crown His work,
and thus created the Kornati islands out of tears, stars and breath."
Our sailing crews know the secrets of the Kornati and make sure you have plenty of sailing and relaxing time for sea, nature, island life, local cuisine & wines.
Beautiful sailing, untouched islands, hidden anchorages
The Kornati islands are an archipelago consisting of about 140 islands scattered off the middle Dalmatian coast from Sibenik to Zadar.  Most of the islands are part of the Kornati National Park.  You will never run out of places to explore at your own pace – from deserted islands to waterfalls, historic treasures and great seaside restaurants.
Some of the highlights:
Krka National Park Water Falls
Zakan Bay & Konoba (small family restaurant)
Uninhabited islands
Medieval Primosten
Michelin Star restaurant in historic Sibenik
Quiet anchorages in deserted bays
Charming Skradin
Wine tasting
Savor the breathtaking seascapes and dramatic sunsets
Small villages and family owned restaurants with fresh fish and farm-to-table produce are scattered among the myriad bays and hamlets.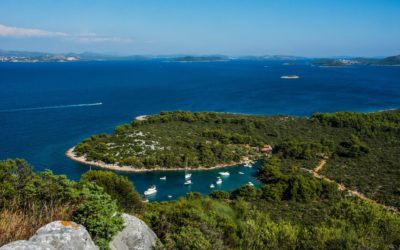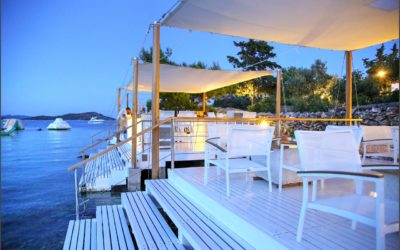 Customize your sail
Spend long days sailing & exploring deserted islands, ancient villages & quiet hamlets
Add private cultural and active experiences along the way
Immerse yourself with a flexible itinerary – take time to linger or enjoy exhilarating sailing – your skipper will advise you of choices each day
Best yachts - best crews - best itineraries
All our yachts are private, finely finished, fully crewed and well provisioned.
Our expert skippers, cooks and crews work all over the world with us to deliver a premier, safe and unique sailing experience. They know the Adriatic islands, people and destinations intimately and love to share their deep heritage with you.
Our world class yachts are new and the best maintained in Croatia:

Sleek monohulls
Spacious Catamarans
Elegant motor yachts
Family sports packs with SUPs, Donuts, Snorkel gear and more