Discover why Istria is famous for its distinctive wine & cuisine
Your Taste of Istria is a unique opportunity to immerse yourself in local Istrian wine traditions, cuisine and bucolic Istrian lifestyle. You'll visit wine estates, family wineries and garage wineries in the most famous wine producing areas of Istria.
The southern coast, islands and hillsides, have a wide range of microclimates and a wide range of indigenous grape varietals, the best known of which is Plavac Mali.   The Peljesac Peninsula (near Dubrovnik) is the Napa Valley of Croatia.
Along the way, we'll discover the emerging renaissance in Croatian cuisine, first started in Damatia.
Join the debate
Meet the pioneers of the Istrian wine Renaissance and engage in age-old arguments about terroir, methods and vines and discover great award winning wines, strictly local wines.
Try local cuisine, meet leading chefs and discover the timeless hill towns of Istria.
Taste unique Istrian varietals such as Malvasija & Teran as well as international varietals (such as Merlots, Cabernets & Chardonnays) with distinctive flavors from the Istrian terroir & local finishing touches of the winemakers.
Stay at your choice wine country villa, wine estate or seaside resort
Meet the vintners at a variety of wineries, from garage wines to large estates to wine tasting cellars
Local olive oil tasting and sampling of local specialties such as Istrian truffles, Prsut, cheeses and traditional Istrian cuisine.
Opportunity to buy local wines at the wineries. This is a real treat because a great many of the best wines never leave the region.
Private transportation during your wine tours.
Additional optional activities:

Day Sailing to Brijuni islands
Hiking, biking or walking tours in the hill towns of Istria
Istrian Truffles & cuisine tours
Culture, historical & architectural day tours
Traditional Istrian cooking class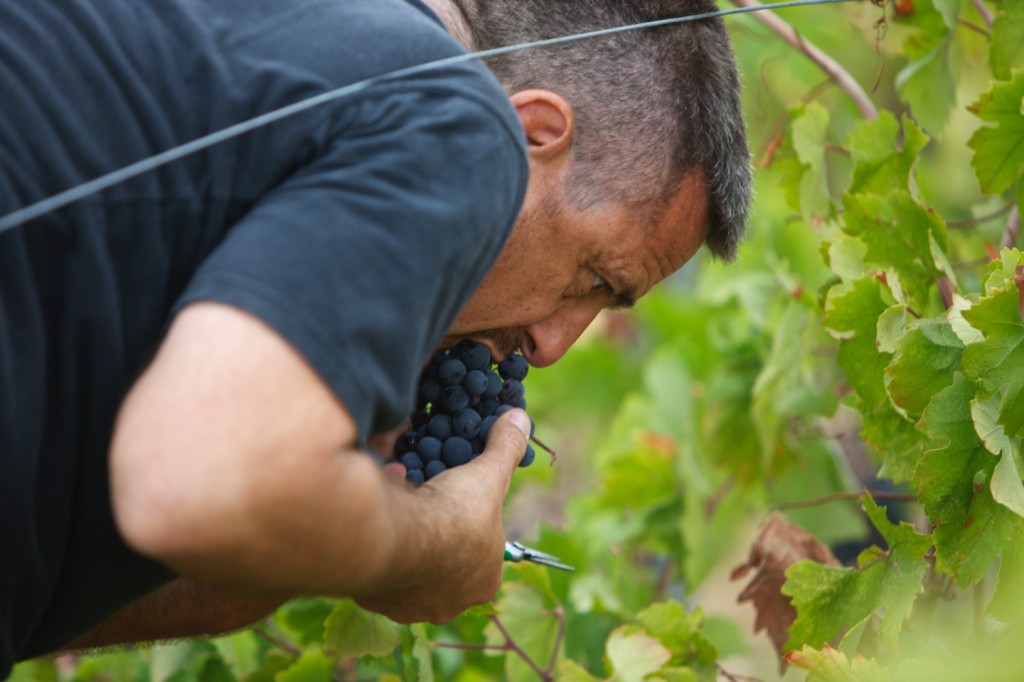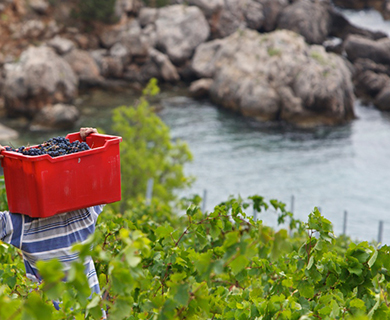 Savor Ancient Dalmatian Reds
Delve into world class Dalmatian reds, Plavac Mali and Dingac – older cousin to Zinfandel.
PLAVAC MALI (literally small blue) put Dalmatia on the map as a serious wine region.  It is a coastal grape, cousin to Zinfandel. There are a variety of excellent wines made from the Plavac Mali, including Dingac and Postup.  The best wines of Plavac Mali usu­ally come from south and southwest facing hillside vine­yards by the sea, which provide good tem­per­a­ture sta­bil­ity and excel­lent drying breezes – the afternoon Maestral wind from the northwest along the coasts of Hvar and Korcula islands and the south side of Peljesac, the Napa valley of Croatia. for example.  Plavac Mali wines are high in alcohol and tannins.
DINGAC is a wine growing region in the Peljesac Peninsula, the Napa Valley of Croatia. Dingac Plavac Malis tend to be robust, heavier, deep red wines, high in alcohol content.   Plavac Mali stands up well to the richer Dalmatian dishes like the Peka or a nice Brac steak. Better known Dingac producers include Milos, Matushko, Vinarija Dingač, Bura-Mokalo, and Kiridžija.
BABIC is a softer, quieter varietal than the Plavac Mali.  Traditionally grown along the central Dalmatian coast, between Sibenik and Split.  Zlatan Plankovic, on Hvar island,  has recently planted several hundred thousand new Babić vines.  Babic is a blue-skinned grape variety,  related to the better-known Dobricic variety, which in turn means it is related to the signature Plavac Mali.   Tasters say the Babic wines are infused with the flavor of plums, dark berries, figs and sometimes tobacco and spice.
Taste Dalmatian Whites for all Seasons
Taste Dalmatian white wines ranging from light and refreshing to full bodied ancient varietals.
POSIP is one of our favorite whites.  Posip is a light-skinned white-wine grape, grown extensively on the Dalmatian coast. It is believed to have originated in Cara on Korcula island before the 11th century. Today the Posip grape is also grown on Brac island. Cara is still the largest produce of Posip.  Grgic also has a very good Posip.  The grape is full and aromatic, and the wine a beautiful golden color. If you like full bodied California Chardonnays you should try the Posips.  Try the Cara, Korta Katarina and Stine Posips.
GRK is another favorite –  an ancient grape cultivated mostly in the Lumbarda region on the island of Korcula.  Wine from this varietal has a distinctive golden color with a tint of green.  The wine is dry and full bodied with a slightly bitter taste.
VUGOVA is a white varietal found mainly on Vis island.  Jako Vino has also started growing Vugava on Brac island with good results.  Vugava wines are full-bodied and high in alcohol content.  Although they have lost some of their popularity in the last decade or so, these wines are regaining their place in Croatia's wine scene.
BOGDANUSA grape is an ancient white grape variety, native to Hvar island on the Stari Grad Plain near Jelsa.  Bogdanusa means godsend.  Wines from this grape tend to be dry and fresh with a green-yellow to golden color.  Try Dubokovic Moja B.
MARASTINA varietal is found all along the coast from Cres island in the north to Korcula island, in southern Dalmatia.  Marastina grapes are used in the production of a variety of medium bodied, crisp wines, including Posip, Grk and Malvazija Dubrovacka.  Try Dubokovic Moja M.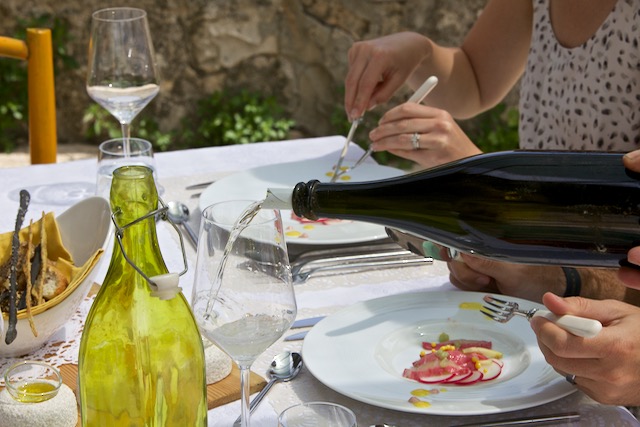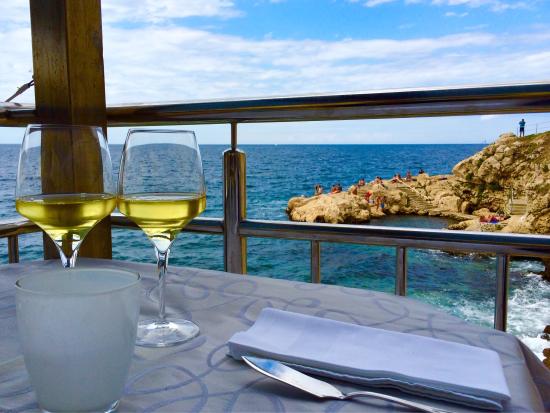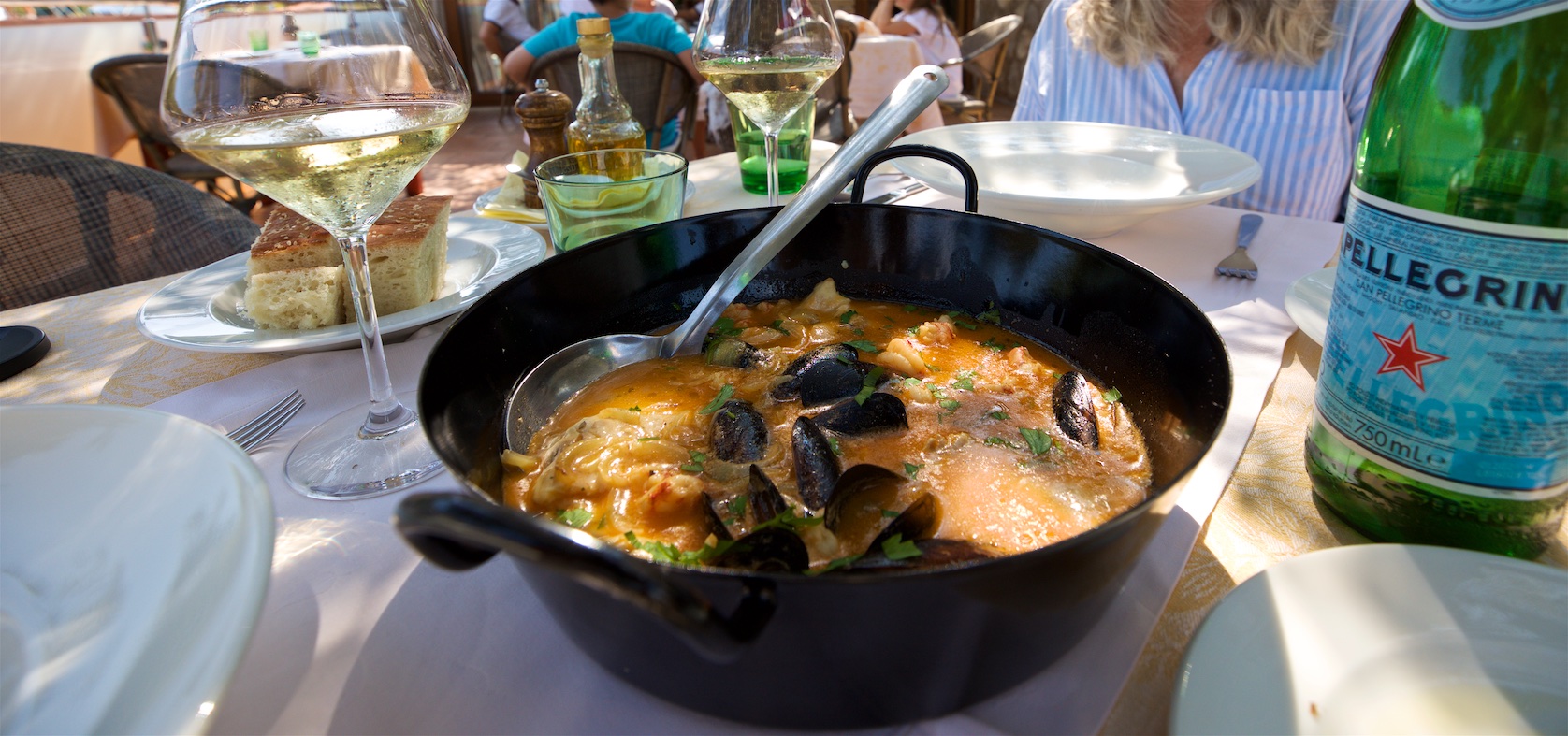 Discover The Taste of Dalmatia
Along the way, you'll meet the emerging Dalmatian chefs and restaurants leading the Croatian renaissance in cuisine.
Enjoy wine pairing dinners in wineries, and restaurants from hidden seaside konobas, to farm-to-table village restaurants to Michelin star on fortress walls. Soak up the local culture, history, ancient architecture and long-standing traditions carried on even today.