Croatia boasts as many as 60 indigenous varietals grown in essentially 4 primary wine growing regions – continental (Slavonia/Zagorje/ Zagreb area), Istria (peninsula between Rijeka, Italy and Slovenia), Dalmatian Islands along to the coast and islands) & South Dalmatia, including the Peljesac Peninsula. About 2/3 of Croatian varietals are white (mostly from the north and continental regions). The remaining 1/3 reds, are mostly from the coastal regions and Istria.
Distinctive Wine Regions
ISTRIA and the north coast, is famous for its fruity, dry white wines from a wide range of grape varieties, but mostly Malvazija, as well as bold, mineral reds including Teran. The coastal wine region runs from Istria in the north to the southern Dalmatia islands.
". . . the most well know varietal is the Istrian Malvasia, with a refined aroma and fresh taste that best accompanies seafood dishes.  The red wines Teran and Refosk are old and indigenous Istrian wines.  Their deep ruby colour, lively fruity scent and pronounced aroma are perfect with meat dishes."
DALMATIA, along the southern coast, islands and hillsides, has a wide range of microclimates. A widerange of indigenous grape varietals are grown here, the best known of which is Plavac Mali.
THE PELJESAC PENINSULA (near Dubrovnik) is the Napa Valley of Croatia. The wines (mostly Plavac Mali) are great and the experience is like going back in time 50 or 60 years with family wineries and tasting cellars scattered throughout the valley and along the coastline. Peljesac is a breathtaking 3 hour drive from Split, and a 1 1/2 hour drive from Dubrovnik – well worth a day trip.
Best way to get here is by boat, then drive up the peninsula.
THE ISLANDS Brac, Hvar and VIS produce some great wines. Korcula, the furthest south, has a wine tradition dating back to Greek times. Brac Island is just beginning to resurrect its wine "industry" after a blight in the early 20th century wiped out the island vineyards, prompting a mass exodus from the island of men and young people to destinations all over the world.
PLESIVICA, SLAVONIA, in the northern continental Croatia, is home to over 30 wineries. The primary indigenous wine is Grasevina.  The region also produces Chardonnay, Sauvignon Blanc, Pinot Blanc and Riesling. For reds there's some Pinot Noir and a local grape, Portugiser (the Croatian equivalent of Beaujolais Nouveau). The northern wine regions run roughly along the Drava and Sava rivers as they flow eastward into the Danube.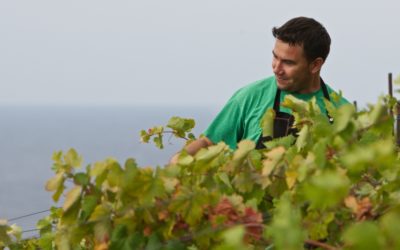 The Great Debate
In an interesting article entitled "the Wrath of Grapes", NY Times, May 28,2015, Bruce Schoenfeld could have been talking about Croatian producers' approach to winemaking when he describes Rajat Parr's Domaine de la Côte releases:
". . . grapes grown in a different vineyard, struck me as so diverse that I never would have known they were made by the same winery. One seemed to taste more like minerals than fruit. Another was light and refreshing. A third seemed virtually flavorless, as if the wine wasn't even ready to drink. "
The article also goes into depth about questions discussed regularly among Croatian Wine Makers.  Croatia is small market with an intimate group of mostly low production wineries with an ancient history of winemaking going back 2000 years, diverse terroir  and climate ranging from cool mountain to hot & sunny coastal.  Many are using natural and biodynamic methods with no pesticides, additives or chemicals.
The new generation of young wine makers are blending traditional methods with innovative techniques and ideas & controls they have learned outside Croatia (mostly in France and the US).  These producers are dedicated to developing indigenous wines, which reflect the uniqueness of their terroir, and which provide a niche market for Croatian wines.  Many are also beginning to grow international varietals (Merlot, Syrah, Cabernet), and so the debate.
"These days, the bottles that fill lists like Santoro's are ranging further and further from the Parker-­sanctioned standard. They are likely to be made in some corner of Italy that isn't known for wine or from a tongue-­twister variety of grape in Croatia or the Caucasus Mountains. They might be bottled without sulfur, which is used by a vast majority of winemakers to ward off bacteria, or aged underground in amphorae. They might look cloudy, or have a slight carbonation, or still be undergoing fermentation. In short, they're just the sort of quirky (and occasionally faulty) beverages that Parker believed he had driven from the earth, or at least from American wine shops. "The kinds of wines," says Lulu McAllister, who has developed a cultish following as the wine director for the San Francisco restaurant Nopa, "that my customers are looking for."
At any wine gathering, you can be sure to hear the direction Croatian producers should take being hotly debated.
Schoenfeld writes,  "At its core, though, the debate is about the philosophical purpose of fine wine. Should oenologists try to make beverages that are merely delicious? Or should the ideal be something more profound and intellectually stimulating? Are the best wines the equivalent of Hollywood blockbusters or art-house films? And who gets to decide?"
I side with the art-house films and would venture to say most Croatian producers are passionate about it.   The fun part about witnessing the Croatian Wine Renaissance is watching an emerging wine industry headed by world class winemakers deciding their future.
For now,  if you want distinctive Croatian wine, you'll have to come to Croatia.  The exported wines are more apt to be of the garden variety.
Bruce Schoenfeld's article is entitled "The Wrath of Grapes", The NY Times, May 28, 2015.  Schoenfeld writes frequently about wine and other controversial topics.
Primary White Varietals
POSIP is one of our favorite whites.  Posip is a light-skinned white-wine grape, grown extensively (and almost exclusively) on the Dalmatian coast. It is believed to have originated in Cara on Korcula island before the 11th century. Today the Posip grape is also grown on Hvar island. Cara is still the largest produce of Posip.  Grgic also has a very good Posip.  The grape is full and aromatic, and the wine a beautiful golden color. If you like full bodied California Chardonnays you should try the Posips.  Try the Cara Posip.
GRK is another favorite –  an ancient grape cultivated mostly on Korcula island. Wine from this varietal has a distinctive golden color with a tint of green. GRK is dry and full bodied with a slightly bitter taste.
MALVAZIJA Istarska wines got their name from the Istrian Peninsula in northern Croatia between Croatia, Slovenia and Italy.  Malvazija vines were introduced to Istria by the Venetian merchants, who brought the cuttings from Greece around the 14th century. Today, Malvazija is the most common varietal in Istria.  Malvazija wines have dark color and rich nutty flavors.   There are a lot of excellent Malvazija's to choose from, so try several to compare as you wander through Istria.  Try Roxanich Antica Malvazija.
GRASEVINA (Croatia's Riesling) is the most widely grown grape in Croatia – grown in all the inland regions, particularly Kutevo (Slavonia region of Croatia). It is worth buying the more expensive bottles – the cheaper ones can be iffy. Don't pay less than about 50 kuna (€7). We like the Krauthaker Grasevina. Kutjevo (the oldest winery in Croatia) also makes very nice Grasevinas.
VUGOVA is a white varietal found mainly on Vis island.  Jako Vino has also started growing Vugava on Brac island with good results.  Vugava wines are full-bodied and high in alcohol content.  Although they have lost some of their popularity in the last decade or so, these wines are regaining their place in Croatia's wine scene.
BOGDANUSA grape is an ancient white grape variety, native to Hvar island on the Stari Grad Plain near Jelsa.  Bogdanusa means godsend.  Wines from this grape tend to be dry and fresh with a green-yellow to golden color.  Try Dubokovic Moja B.
TRBLJAN/KUC (related to Bogdanusa) is a light white wine grape grown almost exclusively in western Croatia.  Kuc grapes are often used for blending, particularly with Bogdanusa, Posip and Grk varietals.  Dubokovic Moj Otok is a very nice blend of Bodganusa, Kuc , Parc & Marastina.
PARC probably originated on the island of Hvar, where it is now predominantly grown. Wines made from Parc are usually blended with other grapes like Bogdanusa, Marastina and Posip to make full-bodied white wines with a slightly oily texture and a hint of minerality.  Parc is aromatic, with low acidity and medium sugar levels.  Dubokovic Moj Otok is a very nice blend of Bodganusa, Kuc, Parc & Marastina.
MARASTINA varietal is found all along the coast from Cres island in the north to Korcula island, in southern Dalmatia.  Marastina grapes are used in the production of a variety of medium bodied, crisp wines, including Posip, Grk and Malvazija Dubrovacka.  Try Dubokovic Moja M.
PINOT SIVI is Pinot Gris.  Considered a dry wine (Suho), it is fruity and fresh and a bright and clear straw-yellow color. The Pinot Sivi is a great compliment to fresh Dalmatian cuisine – light pastas, white fish and fish risotto.
KUJUNDZUSA is said to be named from the Turkish word for golden because the grape is a lovely golden color when mature.  Kujundzusa is grown almost exclusively in the Imotska area near the coast.  It is  very drinkable & light with a slightly fruity flavor, great on a hot summer day.  Try Grabovac Kujundzusa.
GEGIC is a white variety native to Pag island. The rocky limestone and salt on Pag make for a unique terroir for this surprisingly fresh and drinkable wine. Even with its  high alcohol content (typically 14.7%), it is smooth.  Try Boskinac Gegic.
ZLAHTINA, a white varietal native to Krk island mostly grown near Vrbhnik.  The grape is a straw-yellow color, the wine is fresh & floral with a slightly fruity aroma.  It has medium levels of alcohol with a hint of the mineral terroir.
TRAMINAC is a heavier, almost sweet wine with higher alcohol content. We like this wine quite well – it is like a Gewurtztraminer, but a bit heavier – aged in Oak casks with a deep yellow/amber color. Great with a fresh bowl of fruit.  Try Kutjevo Traminac.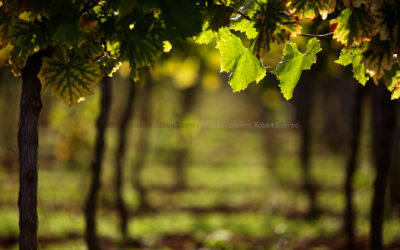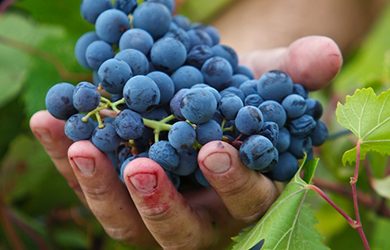 Primary Red Varietals
PLAVAC MALI (literally small blue) is a coastal grape, cousin to Zinfandel. There are a variety of very good wines made from the Plavac Mali, including Dingac and Postup.  Again, let price be your guide.  The best wines of Plavac Mali usu­ally come from south and southwest facing hillside vine­yards by the sea, which provide good tem­per­a­ture sta­bil­ity and excel­lent drying breezes – the afternoon Maestral wind from the northwest along the coasts of Hvar and Korcula islands, for example.  Plavac Mali wines are high in alcohol and tannins.
DINGAC is a wine growing region in the Peljesac Peninsula.
Dingac Plavac Malis tend to be robust, heavier, deep red wines. These stand up well to the richer Dalmatian dishes like the Peka or a nice Brac steak. Better known Dingac producers include Matushko, Vinarija Dingač, Bura-Mokalo, Miloš, Kiridžija, and Bartulović Postup region, also in the Peljesac Peninsula on the slopes above the Adriatic, produces a somewhat lighter Plavac Mali than the full-bodied Dingacs, although they are still more robust than those grown in the interior of the Peninsula.  Try Korte Katarina Dingac.
CRLJENAK is the true origin of Zinfandel (and Primitivo). Crljenak is soft and smooth wine with a distinct varietal flavor, which goes from discrete floral to strong fruit flavor. Its quality and character largely depend on the place of cultivation, the age of the vineyard, and the winemaking technology.   Try Stina Crljenak.
TERAN is an old Istrian varietal, which a hundred years ago was the main Istrian variety.   There are actually 2 varietals, the green stem and the red stem. Teran wine has characteristic red colour, when swirled it gets a purple tone. The aroma is delicate, with typical fruity, raspberry character.   Its taste is full and strong, making it a good pair for the rich Istrian cuisine –  especially aged Prsut (Croatian prosciutto), meat, wild game and rich Pag cheeses.  Try Matusovic Teran.
BABIC is a softer, quieter varietal than the Plavac Mali.  Traditionally grown along the central Dalmatian coast, between Sibenik and Split.  Zlatan Plankovic, on Hvar island,  has recently planted several hundred thousand new Babić vines.  Babic is a blue-skinned grape variety,  related to the better-known Dobricic variety, which in turn means it is related to the signature Plavac Mali.   Tasters say the Babic wines are infused with the flavor of plums, dark berries, figs and sometimes tobacco and spice.
DRNEKUS  is a rare red variety indigenous to Hvar island.  Darnekusa wines are wild and unpredictable.  They tend to have a deep ruby color, spicy nose, peppery and herbaceous body with hints of tar, pepper and salt.   Although more often blended with a Plavac Mali,  some small quantities of Darnekusa wines are available.  Try the Plancic Darnekusa.
Dessert Wines & Grappas
PROSEK is a dessert wine, something like a sherry. Only the more expensive ones are worth buying. Hecktorovic Prosek is a very good one and has won international awards. Try some local tasting, many locals have surprisingly good Prosek.  Try Tomic Hektorovic Prosek.
Grappa, Rakija and Liquors
Every respectable Dalmatian makes some kind of Rakija  (Grappa or liquor).  It is grain alcohol into which they infuse everything from cherries or citrus to berries, grasses, walnuts or even pine.  There is no shortage of varieties.  Orohovac is a delicious sweet liquor made from green walnuts. Pelinkivac is a bitter herbal concoction for the stalwart.  Slivovic is plum liquor. Maraschino is made with cherries and Travarica with Mediterranean herbs.  Locals use Pelinkovac or  Travarica topically for burns, scrapes, bug bites and to prevent mosquitos from biting you! All ailments seem to lead to a Rakija prescription ;-).