Croatia is a friendly, unspoiled, European country.  The country is clean, has good water, the roads are generally quite good and the sailing environment is well developed.  The ferry system is excellent and runs on time.   There are Cash Machines in airports, cities and many villages. Credit cards are generally accepted in the cities, but not necessarily in the countryside on the islands and in smaller restaurants & shops.   The local currency is Kuna.
During high season (June through September) changes in schedules may sometimes occur.  Restaurants, museums, galleries and tourist sites may close or change their schedule without notice.  We will adjust the best we can for these eventualities – your AE concierge,  hosts, guides, sailing crews and drivers will make changes as required.
The ethos is slow paced – service in restaurants and shops can be also be slow (by any standard), so meals are generally a long experience to be savored.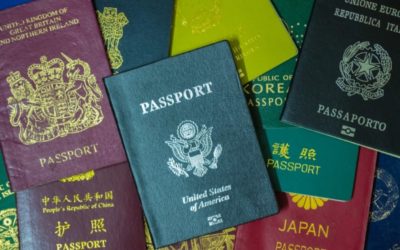 Passport, Health & Local Information
PASSPORT AND VISA INFORMATION
In order to enter CROATIA as a citizen of the United States, you will need a signed PASSPORT valid for 6 months beyond the completion of your trip.
Citizens of all European Union countries, Australia, Canada, USA and most other countries do not need a visa. Details of visa regulations can be obtained on the Ministry of Foreign Affairs website, http://www.mvpei.hr/MVP.asp?pcpid=1615. Visas can be obtained on arrival free of charge. Three months are usually granted on arrival, and this can easily be extended.
HEALTH
There are hospitals and clinics throughout Croatia for Emergency care. Many care providers speak English.   Korcula and Hvar islands have clinics and local doctors, but not hospitals. Transport by helicopter or speedboat is used for medical evacuation on the islands.
The US Embassy in Croatia provides referrals to English speaking facilities.
US Embassy List of Medical Resources 
English Speaking Doctors
English Speaking Dentists
You can see CDC Health Advisory on this link:  CDC Travel Health Advisory
Medication:  Carry your medication with you at all times.  Be sure all medications are in the Original Packaging.  For perscription medication, be sure they are clearly labeled with your name.
Vaccinations are not necessary.
The water in Croatia is excellent and drinkable.
Language
The language is Croatian (a Slavic language related to Russian). Croatians are highly skilled at languages. Most people speak English, Italian and German, even in the shops and restaurants, so travel is made quite a lot easier. They are also always helpful if you try some words in Croatian.
Hello (good day) – Dobar Dan or Bok (hi or 'bye)
Goodbye – Dovizenja (Do vi jen ya) or Bok (hi or 'bye)
Thank you – Hvala (Ha va la)
Please – Molim
Where is the WC – Gdje WC (pronounced VC)
Hints
If there are too many consonants in a row, insert a short "i" in between for easier pronunciation
To pronounce consonents with an accent over them, add an H – so "s" becomes "sh", "c" becomes "ch" and "z" become "zh"
J is always pronounced like a "Y" as in "yes"
Fun Phrases
Fjaka (orig.it. Fiacca): the art of 'doing nothing'.

Relax and enjoy by doing nothing.

Pomalo or polako: slow down you move too fast

It helps to understand the Dalmatian state of mind"Fjaka"
Used almost as a warning. Everyone in Dalmatia lives in slow motion – the understanding of the concept of time is different than the norm.
In Slovenia the language is Slovenian.  It is very close to the Croatian language. Most people understand Croatian and English.
The language in BiH is Bosnian, almost the same as Croatia, even closer than Slovenian & Croatian.  Everyone understands Croatian, most people in the cities and tourism know English.
In Montenegro the language is Montenegrin, also very close to the Croatian language.  Everyone understands Croatian, most people in the cities and tourism know English.
In Greece the language is Greek.  English is taught from a young age in schools, so most people under 40 speak English quite well.  Practically everyone in the tourist industry has a very good command of English.  It is very helpful to learn the alphabet to read signs more easily and to learn a few phrases in Greek.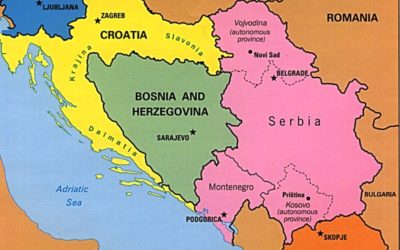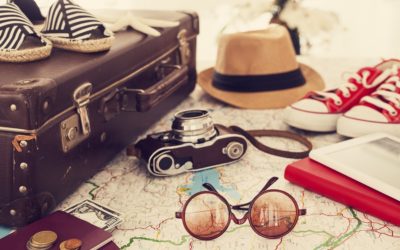 What to Pack
Croatia is relatively casual, especially in Dalmatia and the islands. Resort wear is always appropriate during the day and business casual for more formal dinners, such as in Dubrovnik, jackets are generally not required unless indicated in your itinerary.
We suggest bringing a day pack for essential items to keep with you at all times – passport, cosmetics, water bottle, medications, emergency contact information, medical alerts and relevant information in case of accident or illness.
Bring no more than 2 pieces of luggage to avoid excess baggage charges.  Mpre helpful hints:
Below are general packing lists, including special items for hiking, biking, sailing, documents and medical needs.
General Packing LIst
Small day pack to carry your essentials such as glasses, passport, cosmetics, water bottle, medications, emergency contact information
Pack comfortable, casual clothing in natural, breathable fabrics that you can layer. Resort wear is appropriate. Street wear and evening wear on the islands is casual. In the cities, dress is similar to the US – a bit less formal than other places in Europe.
It is hot in the summer so cotton and other light fabrics are comfortable choices for summertime. Late autumn termperatures are moderate, so jeans and light sweaters are enough.
Pack a coat, hat, gloves, warm socks, and sleepwear, if you are visiting in the winter months – December through February.
Dressier clothing is appropriate for evening in cities – slacks or skirt outfit for women and a shirt with collar and slacks for men. Jackets and formal clothing is not generally necessary.
Cathedrals, churches, and other religious sites require conservative dress.  Arms and shoulders should be covered.
Comfortable, walking shoes with low or no heels – bring non-slip shoes – the old town and harbor streets are stone/marble and can be slippery from years of wear and if there is any rain or overnight dew.
Water shoes – the beaches in Croatia are pebble or rock for the most part. Also the water is very clean and clear – meaning a good environment for sea urchins (with spines). So water shoes are a good idea. They are readily available here, so not need to pack them.
Sweater or lightweight jacket – shawls are very handy too
Lightweight raincoat and/or umbrella – hotels usually provide these and there are lots of places to buy inexpensive umbrellas, so no need to lug them here unless you have a favorite one.
Swimming suit
Hats and sunglasses – it is very bright here, even when it is overcast and in winter.  If you don't want to bother packing one, you can buy inexpensive, decent enough hats everywhere.
Simple first-aid kit – supplies such as disinfectant and anti-histamines are available in pharmacies (Ljekarna) but not in other stores.
Prescriptions and medications (we recommend you carry these in their original bottles and/or packaging.)
Charging cables for electronics
Voltage converter and adapter plugs
Additional Items for Sailing
Non-slip deck shoes suitable for on-board activities – white or light colored souls.  Leather can get salty and stiff, so for on board, rubber or mesh footwear is best
Light pants & shirts – water resistant/quick dry or light cotton
Light wind jacket
Sun hat
Sunglasses with retaining strap
Waterproof suncream spf>30
Sailing gloves if you want to participate in sailing
For cooler months (early March/Nov):

Thermal base layer (top and trousers)
Mid layer fleece or primaloft (top and trousers)
Foul weather gear (wind and waterproof/GoreTex)
Warm/snug hat – knitted cap – they also make water resistant caps
Rubber boots

Bracelets or dramamine for sea sickness.  These are available at pharmacies here, but not in general stores.
Additional items For Motorcycle Trips
On our motorcycle trips we handle the luggage for you, so no need to carry everything on your bike.  For the bike we suggest:
Motorcycle license
Small day pack to carry your essentials such as glasses, passport, cosmetics, water bottle, medications, emergency contact information
Full face helmet with pinlock or fog resistant shield
Multiple pairs of riding gloves with finger squeegee
Riding jacket with armor
Riding pants with armor
Riding boots
Over the top rain suit
Bandana
Neck buff or gaiter
Sunglasses, case and cleaner
Ear plugs
Ziploc slide top bags gallon & quart
Some essential gear is available to buy or rent here, if you prefer not to carry it with you.
CDC Recommended Healthy Travel Packing List
Pack items for your health and safety.
You may not be able to purchase and pack all of these items, and some may not be relevant to you and your travel plans. Talk to your doctor about which items are most important for you.
This list is general and may not include all the items you need. Check our Traveler Information Center for more information if you are a traveler with specific health needs, such as travelers who are pregnant, immune compromised, or traveling for a specific purpose like humanitarian aid work.
Remember to pack extras of important health supplies in case of travel delays.
Prescription medicines
Your prescriptions
Travelers' diarrhea antibiotic
Suture/syringe kit
Kit is for use by local health care provider & requires a letter from your doctor on letterhead stationery
Altitude sickness medicine
Medical supplies
Glasses | Consider packing spare glasses in case yours are damaged
Contact lenses | Consider packing spare contacts in case yours are damaged
Needles or syringes (for diabetes, for example)

Requires a letter from your doctor on letterhead stationery

Suture kit

Kit is for use by local health care provider & requires a letter from your doctor on letterhead stationery

Diabetes testing supplies
Insulin
Inhalers
Epinephrine auto-injectors (EpiPens)
Medical alert bracelet or necklace
Documents 
Health insurance documents

Health insurance card (your regular plan and/or supplemental travel health insurance plan) and copies of claim forms

Copies of all prescriptions

Make sure prescriptions include generic names. Bring prescriptions for medicines, eye glasses/contacts, and other medical supplies.

Contact card
Carry a contact card containing the street addresses, phone numbers, and e-mail addresses of the following:

Family member or close contact remaining in the United States
Health care provider(s) at home
Lodging at your destination
Hospitals or clinics (including emergency services) in your destination
US embassy or consulate in the destination country or countries
Weather and Sea
Croatia has temperatures similar to Italy.  The weather in high season typically ranges between the high 70s (F) in the evenings to the 90s (F) during the day.  Sea temperatures will range from the mid 70s to low 80s (F).
For sea temperatures throughout Croatia:   Croatia Sea Temperatures
For land temperatures throughout Croatia:   Croatia Weather Forecast
For sailing winds throughout Croatia:  Croatia Sailing Winds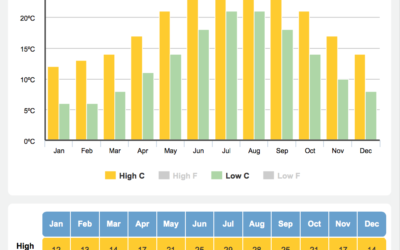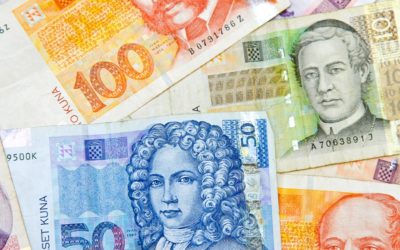 Currency
Croatia
In Croatia, the local currency is the KUNA. Local stores, restaurants and services take only kuna.
There are ATM (Bankomats) available in airports, trains stations, ferry ports and towns. Not all villages will have them. Restaurants will often accept EUROs, but provide change in Kuna.
Major credit cards are somewhat widely accepted. In smaller villages, shops, restauranants and cafes often accept only cash payment for goods and services
Foreign currency can be exchanged at authorized agencies such as banks and bureaus de change. Traveller's checks are not widely accepted.
Slovenia
In Slovenia the currency is Euro – there are ATMs/Bankomats in cities. Smaller villages will require cash. The Kuna, USD, GBP and other currencies are not generally accepted.
Bosnia & Herzegovina (BiH)
In BiH the currency is the BAM – there are ATMs/Bankomats in cities. Smaller villages will require cash. The Kuna, EURO, USD, GBP and other currencies are not accepted.
Montenegro
In Montenegro the currency is Euro – there are ATMs/Bankomats in cities.  Smaller villages will require cash.  The Kuna, USD, GBP and other currencies are not accepted.
Tipping
Tipping in Croatia is becoming usual in restaurants, with taxis and drivers.  It is best to use Kuna (the local currency) in cash, usually you cannot add tips to credit card payments.  Euros are fine too.
Guidelines for guides, drivers and yacht crews:
Drivers – about 400 to 400 Kuna per day (€40 to €50)
Guides – about 200 to 300 Kuna per day (€30 to €40)
Skippers & crews – about 500 Kuna per day per per crew member (about €65)
Restaurants – 10% is customary
In restaurants, check the bills, sometimes they add in the tip – or ask your wait person, it is not impolite to ask.
There is sometimes a 3% location tax in historical spots such as old towns in Split & Dubrovnik. So don't be surprised if you see it on your bill.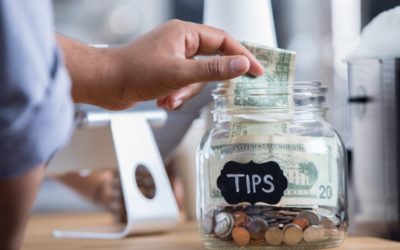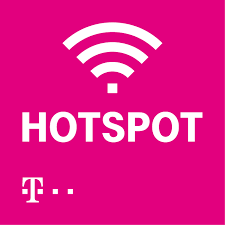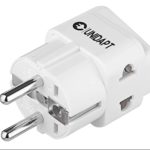 Phone & Electrical
PHONES
Tourists packages are a good and inexpensive way to get local phone and low-cost internet connection.  Packets are available from the following reliable services (descriptions and support services are in ENGLISH):
In Croatia the standard voltage is 230 V and the frequency is 50 Hz. You can use your electric appliances in Croatia, if the standard voltage in your country is in between 220 – 240 V (as is in the UK, Europe, Australia and most of Asia and Africa).
ELECTRICAL
If the standard voltage in your country is in the range of 100 V – 127 V (as is in the US, Canada and most South American countries), you need a voltage converter in Croatia.
Computer power supplies use Active PFC, which regulates the voltage to accept worldwide voltages so you do not need a voltage converter.
Cell phones also do not require a voltage converter.
Power Plugs
In Croatia the power sockets are of type C and F. Check out the pictures below.
Type C: also known as the standard "Euro" plug. This socket also works with Plug E and Plug F .
Type F: also known as "Schuko". This socket also works with Plug C and Plug E.
Plug adapters are easily purchased at Amazon or other online stores – see photos below.